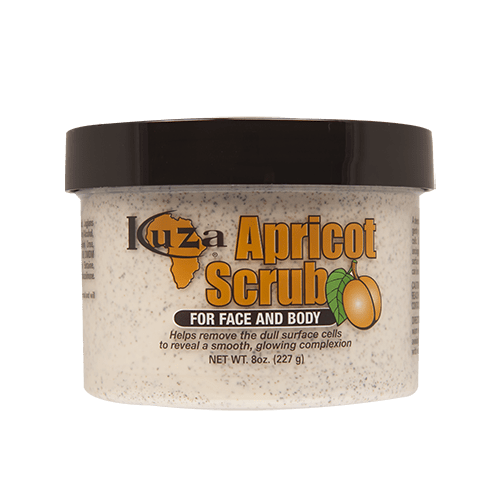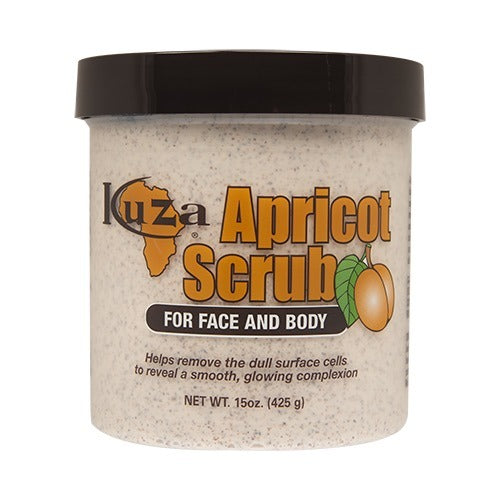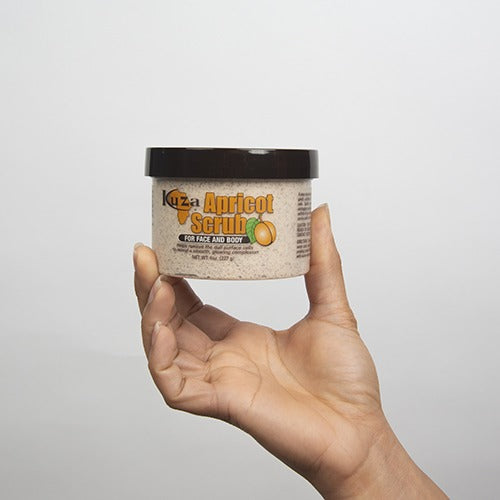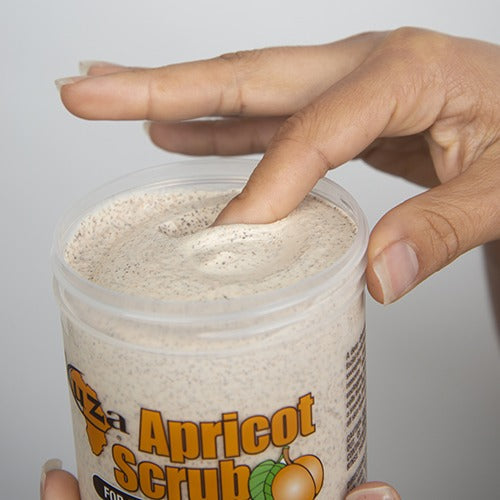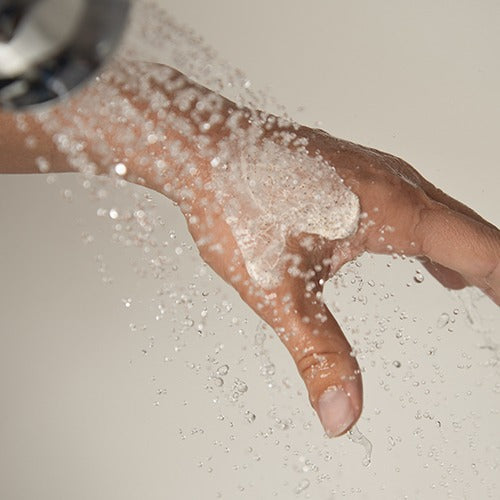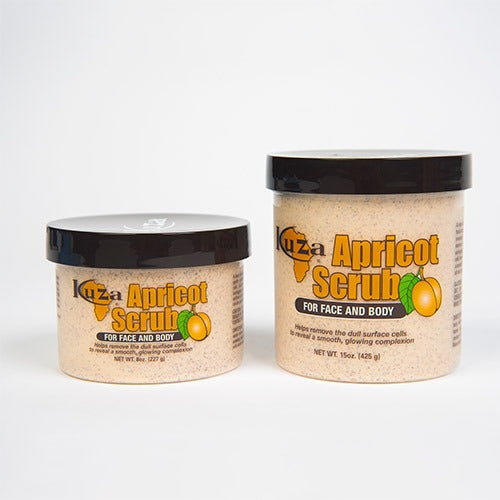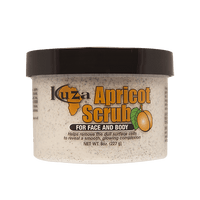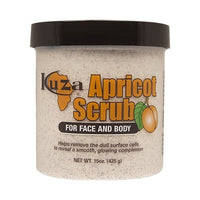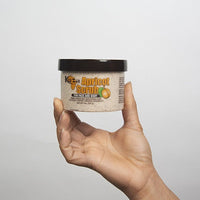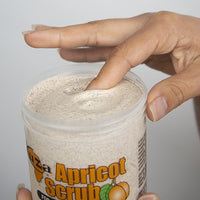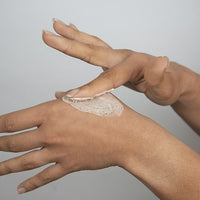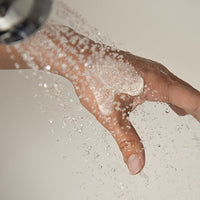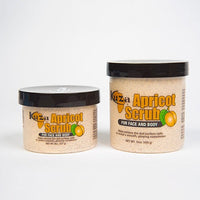 Kuza® Apricot Body Scrub - Your Solution for Smooth, Glowing Skin
Our Apricot Body Scrub is a testament to our commitment to quality and natural ingredients. This scrub is designed to gently exfoliate your skin, removing dead skin cells and leaving your skin feeling softer and healthier.
Experience the transformative power of Kuza®'s Apricot Body Scrub. Doubling as an Apricot Facial Scrub, this dual-action formula is crafted with natural apricot to gently exfoliate and renew. Whether you are seeking an Apricot Face Scrub for that radiant glow or a body scrub for silk-smooth skin, this product is your go-to for an all-round pampering experience without breaking the bank.
🍑 Pure Apricot Goodness: Natural ingredients for authentic care.
🌟 Gentle Exfoliation: Removes dead skin without harshness.
💧 Silky Soft Finish: Leaves skin feeling incredibly soft.
🌱 All-Natural Formula: Quality commitment you can trust.
🤲 Healthy Skin Boost: Promotes healthier, glowing skin.
A Deep Dive into Your Apricot Body and Facial Scrub
The Power of Apricots
The primary ingredient in our Apricot Body Scrub is, of course, apricots. They are packed with vitamins and antioxidants that nourish the skin. The Apricot Fruit Extract in our scrub is derived from this nutritious fruit, providing your skin with a natural boost. But what does this mean for you?
It means that every time you use our scrub, you're feeding your skin with the goodness of nature and not stripping it with harmful, artificially produced products.
Natural Exfoliation with Walnut Shell Powder
The benefits of our scrub doesn't stop at apricots. We've also included Walnut Shell Powder, a powder made from the skin of crushed-up walnuts. This natural ingredient is filled with exfoliating properties that work to keep your skin looking youthful by removing dead skin cells and excess oil.
This ingredient works in harmony with the Apricot Fruit Extract, leaving your skin feeling refreshed and rejuvenated. The Walnut Shell Powder in our scrub is finely milled, ensuring a gentle yet effective exfoliation. It's like a mini massage for your skin, helping to improve circulation and promote skin renewal.
Hydrating Shea Butter
Shea Butter, a natural moisturizer known for its hydrating properties. Shea butter is made from the nuts found on shea trees, a native tree in West Africa. For centuries, shea butter has been a trusted cosmetic ingredient for the natives of this region and can be used on nearly all skin types.
Shea Butter helps to keep your skin soft and supple after each use of our scrub. It's a rich source of fatty acids and vitamins, which help to nourish and protect your skin.
Transparency in Ingredients
We believe what you put on your body should not be a kept secret from you, which is why we're upfront about our all-natural ingredients. In addition to the ingredients mentioned above, our scrub also includes Water (Aqua), Cetyl Alcohol, Cetearyl Alcohol, and other ingredients that are beneficial for your skin. You can find a full list of ingredients on our product packaging.
For your peace of mind, we're proud to say that our Apricot Body Scrub is free from harmful chemicals and is 100% natural. It's skin care that you can trust to restore life and longevity back into your skin.
Frequently Asked Questions about Our Apricot Scrub
What are the benefits of using the Kuza Apricot Body Scrub?
Our Apricot Body Scrub gently exfoliates your skin, removing dead skin cells and revealing a renewed radiance. It also nourishes your skin with natural ingredients like Apricot Fruit Extract, Walnut Shell Powder, and Shea Butter.
How often should I use the Kuza Apricot Body Scrub?
For the best results, we recommend using our scrub 1-2 times a week. However, the frequency can depend on your skin type and personal preference.
Can the Kuza Apricot Body Scrub be used on all skin types?
Yes, our Apricot Body Scrub is suitable for all skin types. However, we always recommend doing a patch test before using any new skincare product. People with super sensitive skin should be careful when trying a new exfoliant because it could cause further irritation to their already delicate skin, especially if applied with too much force. It's important to remember to be gentle when exfoliating no matter what skin type you have.
Why We Love It
Kuza® Hair Textures
Kuza® Looks
Ingredients
How to Use
To use it is as easy as:
1. Apply the scrub to your body, gently massaging it into your skin.
2. Rinse off the scrub to reveal your skin's natural glow.

For the best results, we recommend using our scrub regularly. It's a simple addition to your skincare routine, but one that can make a big difference in the health and appearance of your skin.

With regular use, you will notice your skin becoming smoother and more radiant as it naturally repairs itself with ingredients straight from the Earth.
We work to ensure product information represents the best current information. Because products are being improved at times, actual product packaging and materials may contain more and/or different information than that shown on our website. We recommend that you do not solely rely on the information presented and that you always read labels, warnings, and directions before using or consuming a product. Content on this site is for reference purposes and is not intended to substitute for advice given by a physician, pharmacist, or other licensed health-care professional. You should not use this information as self-diagnosis or for treating a health problem or disease. Contact your health-care provider immediately if you suspect that you have a medical problem.